Information Technology in Financial Services Organizations – Changes, Regulations and Competition…..
Financial services organizations have understood that technology, properly applied, can provide a valuable market differentiation. IT Industry researches estimates that $486 billion will be invested in Information Technology by banking and securities institutions in 2014. Did you choose wisely? Information Technology systems in the financial services industry need to be able to support the secure collection of transnational, regulatory, customer and market data to provide keep pace with their competitors.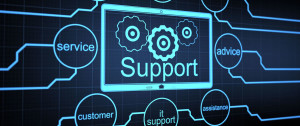 By outsourcing the monitoring and maintenance of your IT infrastructure to IT Biz Networks, you will reduce IT related expenditures and at the same time improve your IT system performance. We can provide the following:
Consulting – Gain years of expertise in a single meeting by discussing your IT plans and needs with our Professional Services Team. A Managed Services provider like us can give you perspectives no single vendor will tell you. We know as we work with most of them. We are technology and vendor agnostic and look to provide you the best possible cost-effective solution for your specific operating environment.
Managed Cloud Hosting – We design and maintain the best solution for you, physical, virtual or a combination located at your sites, your vendors or our sites. Mergers and Acquisitions take, on average, 10,000 – 15,000 documents. Our rapidly scalable solution configured with backup and disaster recovery (BDR) capabilities typically lowers data storage and Backup and Disaster Recovery costs by 18%-29%.
IT Infrastructure as a Service – We have invested over $250,000 million in proactive monitoring and management tools that can diagnose the status of all your devices, networks and backup capabilities. We use our wide selection of tools to notify you and/or solve a problem. We also act as a "single source" that can own all of your problems and manage your vendors to a successful resolution of an incident. Experienced staff using our advanced IT tool sets will get quicker results, lowering your maintenance costs and reducing the impact of network/server outages.
Backup and Disaster Recovery – We can evaluate your networking and storage alternatives and deliver your financial services organization a comprehensive Backup and Disaster Recovery plan. We will not only consider backup solutions (relatively easy) but timely recovery solutions (much more difficult). From simple file recovery to site-level recovery, we outline a list of deployment, cloud storage and operational services working with the vendors you choose or use our facilities.
Applications Management – IT Biz Networks Managed Services manages many applications that are critical to daily operations within the financial industry. Our infrastructure can support a customized environment that won't disrupt any of your operational systems while developing and testing.
24×7 Help Desk, Service Desk – This is where it all comes together. Our U.S. based Help Desk is staffed by a team of IT Professionals that have attained some of the highest first level resolution (FLR) rates in the industry. Have your talented IT team focus on your critical business objectives and not "basic" Help Desk" activities.
Some of the Key IT "Business Drivers" for the Financial Services Industry are:
• Growing online and mobile transactions making network reliability more critical
• Backups and Disaster Recovery (BDR) plans are more important considering the increasing volume of data, "Big Data."
• Customer Relationship Management (CRM) will be critical as a more diverse group of clients over a wider geographic area will be supported
• An increase in regulatory requirements makes it more beneficial to be able to quickly integrate and manage new systems onto existing banking and financial services IT platforms
A Financial Services IT environment should include:
• An IT infrastructure designed to diagnose and re-mediate problems quickly and efficiently
• An IT infrastructure designed for reliability with the ability to quickly scale
• An optimized IT infrastructure continuously measured against specified service levels
• An experienced IT team to seamlessly integrate new IT infrastructure with legacy systems
• A "core focus" of improving IT operations processes and IT staff training
• Established practices in using infrastructure security management services
• A team experienced in IT infrastructure patching, upgrades and migrations
• An advanced IT Service Management (ITSM) framework specifically designed to manage a diverse IT infrastructure environment
• A team continually improving IT infrastructure design and increasing IT "value"
IT Biz Networks Managed IT Infrastructure Services provide all of these features and more for a fixed monthly price. IBN takes a different approach, serving as a trusted advisory to its clients offering value, innovation, assurance, and integrity in every customer interaction. IBN's managed services model optimizes IT system performance and reliability while creating a predictable and sustainable IT environment that proves cost effective for our clients in the financial services industry.