At IT Biz Networks, we provide forward thinking information systems consulting focused on leveraging technology to increase business performance. Our expert consultants work one-on-one with your management team to understand your goals, core business processes, and current information systems capabilities.
It is through a comprehensive IT assessment and well-planned strategy we work to simplify your information technology environment and lead the way to a more cost-effective and reliable IT infrastructure. Our progressive solutions enable companies to grow their businesses for superior end results, taking a customer-first approach in everything we do. Our consultation time will leave you informed and ready to make the right choices at a cost that fits your budget.


We Assess, Define, and Plan Your IT Infrastructure
Our consultants evaluate your current IT infrastructure and learn about your business challenges. We determine where you are, and where you need to be. Our IT assessment is completed at the service level you need for:
Complex IT architecture
IT infrastructure and environment
Short-term IT challenges
We describe our process to systematically evaluate your technology, identify gaps, and recommend improvements. You will learn how we assess, define, and plan your IT needs based on your business direction. We establish a plan to work one-on-one with your management team to develop a strategy for implementation.
IT Biz Networks Addresses Your Business Challenges
An IT assessment will help define your goals and priorities and align your IT initiatives with your strategic business plan. Synoptek has achieved repeated customer success, addressing these business challenges:
Rapid growth and expansion
Cost reduction
Globalization
Changing competitive landscape
Regulation and compliance requirements
Post-merger integration
These challenges along with changes in management, redesigned business direction, or new business processes often drive the need for your business to conduct an IT assessment. We leverage technology to help you improve your business.
We Design a Custom IT Road map to Meet Your Needs
The IT Biz Networks team recognizes rapid technology growth—in web-enabled business processes, systems, and applications—and the need to deploy the right technology at the right time. We discuss our plan to keep you informed about the project, deliverables, and timelines. We determine the current success of your IT infrastructure in order to identify best business practices going forward. We compile conclusions. Based on your specific needs and challenges, IT Biz Networks will design a custom road map to meet your IT and business needs and achieve results.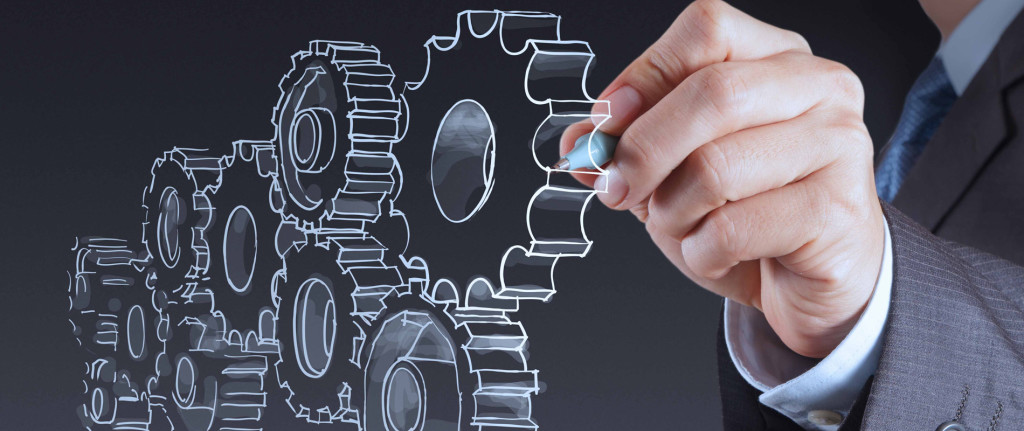 The Best in IT Leadership, Planning and Management
IT Biz Networks IT professionals provide the leadership, planning and management of all IT services. Our core competency is developing a "technology roadmap" addressing your existing infrastructure, IT technology goals, business goals and budget. We develop customized solutions taking all of these variables into consideration for each of our clients including:
IT Executive Leadership, Virtual CIO services
Business process improvement
Customized IT technology roadmap
Coordinating IT tasks with capital and operations IT budgets
Business systems planning, implementation and design
Systems integration testing
Custom software design and development
Software architecture, integration and quality assurance
Customized Service Level Agreements (SLA's)
Compliance, security and risk management analysis
IT Project Management
IT Remediation tasks and budget
IT Systems "Run Book" developed and maintained
Cloud, virtualization, storage, backup and business continuity strategies
End user services and 24×7 support requirements
Cost Effective Enterprise-Class Managed IT Environments
IT Biz Networks IT professionals focus on where business strategy and technology meet. We provide an independent perspective (we do not represent any hardware or software vendor) with the experience of managing hundreds of IT systems and environments over our 20-year history.
Gain years of "perspective" in a single meeting by working with our IT Professional Services team. IT Biz Networks skilled IT staff, over 150 IT professionals with certifications in over 70 disciplines, can help you realize the full potential of your IT investment and resources.
Our "hands-on" knowledge of multiple systems and platforms can deliver the correct solution quickly. We know what IT solution works without all of the trial and error because we need to support it for all of our clients. We use proven methodologies to optimize costs and reduce risks.
We Work with You to Focus IT Strategy
IT Biz Networks works with you to understand the IT strategy focus: processes, systems, IT support models, hiring, support, and in-house developers. IT strategy results in efficient technology spending, value-add technologies, integration of technology decisions toward business strategies and operating plans, and technology as part of corporate and business strategies—from both the business and IT perspectives. IT strategy implementation and development may span between three and five years into the future. We will be there with you along the way.
IT Professional Consulting Services Include:
Enterprise IT strategic planning
Project and program management
Technology platforms and Network architecture
Improved Business Systems
Web site development and analysis
New technology execution, systems integration
Virtualization planning and analysis
Server optimization and alignment
Administration and Governance issues
Operating and capital costs analysis, IT asset management
Infrastructure configuration and design optimization
Application outsourcing and optimization
Wide and local area network architecture and design
IT capacity and performance audits and assessments
Business continuity and disaster recovery planning
IT remediation planning
Compliance, risk and business continuity management
We are both Strategic …
Our team meet with you to outline Information Technology (IT) strategies—strategies that will help you achieve your business goals. We assess, define, and plan your IT strategy based on your business direction, and we work one-on-one with your management team to develop a strategy for implementation.
We are experts in applying technology in a cost effective way so you can reach your business goals because we evaluate technology from both business and IT perspectives.
We develop multi-year IT strategies and plans that address process and technology gaps. We outline a road-map that implements a tightly-integrated solution that leverages the strengths of your people, processes, and technologies.

Helps you Choose the Right Business Processes and Systems
Our consultants help you choose the right business processes and systems to attain your business goals. We review and analyze your current business processes in order to create a comprehensive plan aligning IT infrastructure and software platforms with an improved workflow. After we understand your challenges, we design solutions that improve efficiencies, streamline your processes, and strengthen your business to operate at a superior service level. We work with you to select and implement software and IT solutions that fit your budget.
We Design an Integrated Solution that Fits Your Business
If your goals are to reduce costs, gain efficiency, improve results, and implement new systems and processes, our consulting services will help you meet these goals and achieve total process integration.
We assist you to select best business systems that solve business problems. Whether it is a fully-integrated ERP solution or a stand-alone software suite that meets a specific business need, our consultants understand software and help score the strengths and weaknesses of each to find the best solution for your business. Our team helps you choose the right software applications for your business, design an integrated solution, and identify processes around them that fit your business.
We Leverage Process Management to Help You Decide Where to Innovate
In the Synoptek approach to business process and systems consulting, we understand your workflow and we identify redundancies and unproductive practices. We prioritize cost-effective business solutions that are specific to your needs—solutions that optimize workflow. We work to improve products and processes.
IT Biz Networks will help you be competitive in the marketplace for your products and services, reduce operation and overhead costs, and stay current with technology. We address the complexity and growth of high-impact technologies: analytics, cloud computing, software-as-a-service (SaaS), and mobility. We execute a plan so your business will realize immediate and measurable results, and we leverage process management to help you decide where to innovate.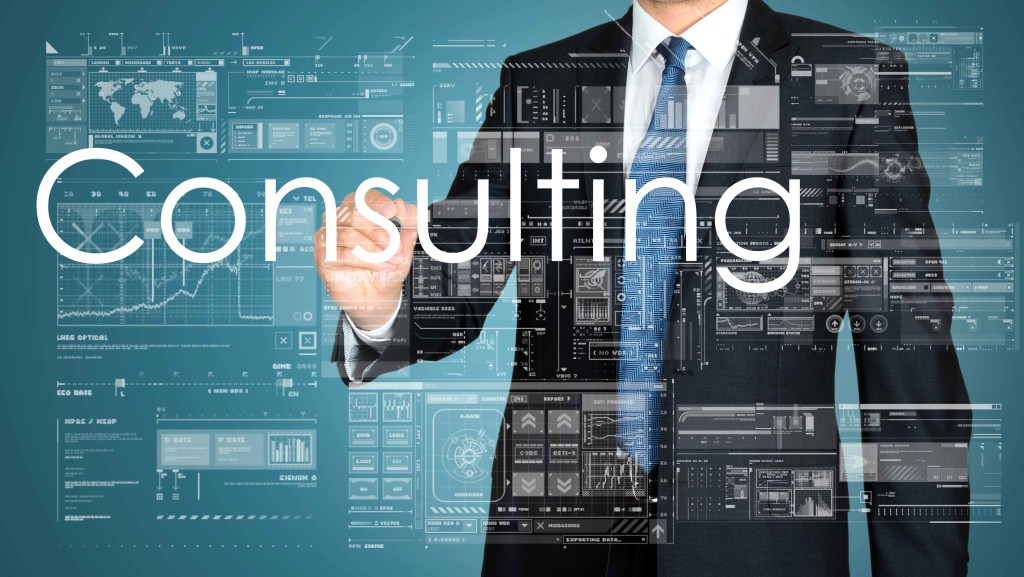 We Help You Understand the Value of Cloud Technology
Cloud Hosting is where business, customers, and technology blend. We can demonstrate the value of leveraging cloud hosting technology instead of building your own infrastructure for complex information technology scenarios, collaboration tools, and business systems.
We help you understand private, public, or hybrid cloud hosting options for your small or medium-size business. We guide you to select the best industry technologies, such as Office 365™ and Google Apps for Business™, for email collaboration, office productivity, document sharing, web site integration, and seamless migration from any environment. We help you select cloud hosting solutions that are "rightsized" for your business.
High-Performance, Secure Cloud Hosting Designed Specificly for Your Business
Our consultants develop an overall strategy and roadmap for integrating physical and/or virtual cloud technologies to fit your IT environment. We assess the benefits and risks. We help you develop strategies to:
Migrate to cloud
Select a third-party SaaS solution
Implement high-level security protection services
Select a private, public, or hybrid cloud solution
Integrate solutions within the cloud
Deploy backup and disaster recovery solutions
Meet all compliance criteria
We explain cloud solutions that: connect customers and clients anytime, anywhere; eliminate access barriers across organizations; expand to global infrastructure at low costs; and improve speed and access to business systems.
We Help You Find Cloud Hosting Solutions at Service Levels that are Right for You
IT Biz Networks engages with outstanding suppliers in the industry. We research, evaluate, and establish solid relationships with innovative providers.
Our strategy for sourcing works like this:
We provide you with IT services that are managed in a hosted environment—for convenient access to all of your systems and data, from anywhere. This scalable deployment is compatible with any work-location scenario. It provides easy and uninterrupted secure collaboration and file sharing, reduced costs in ownership and operation, and a fully-managed IT environment. We assess your needs, and we design the perfect package for your business—some outsourced and others performed internally. We help you see that cloud IT and optimum sourcing minimizes technical challenges while it maximizes productivity.