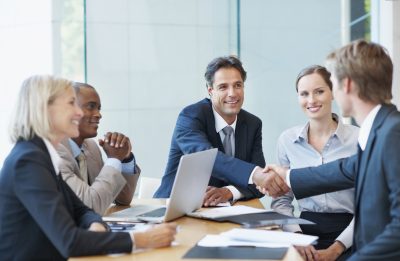 About us and our services
When you go to your doctor, your accountant, or your lawyer, you're counting on getting the advice of someone who you've worked with, someone who has experience, and someone who knows your organization's driving needs. When you join IT BizNetworks, we assign a dedicated Technology Manager with a corresponding IT Support team. Together they complete our comprehensive on-boarding plan hand-in-hand with you. It may take a little extra time and a little extra effort, but we think it's time well spent. If your IT services team is going to provide you the best service possible, we have to know what characteristics make your organization unique. What you do, any special needs and industry-specific programs your users depend on are all keys to your success.
Now your IT support team is ready, willing, and able to help — whenever you need them. Passionate, curious, friendly and local. When it comes to providing you the best service and IT support in the Metro Detroit, we know what matters most: People. For your business to thrive, your people need the stability, freedom, and flexibility of a dependable IT services team. No matter what industry, which ongoing challenges you are facing or what future plans you have in store, you deserve to be heard. You need to have someone listen to your true problems. Most importantly, you need to have your IT services team tailor their plan of action and responses based on what you actually need, not just what some generic manual claims is the solution. When you're facing deadlines, shepherding anxious clients, and balancing the rest of your regular workload, it's key to have a team you can rely on. With our dedicated IT consultants, software engineers, senior technicians and IT Help Desk at your side, you will be ready to charge full speed ahead. Contact Us now and let our team empower your people to make this year your best one yet!
I am very impressed by the quality of the team working on our project

We are very satisfied and happy to have found ITS as our offshore development partner. During our relationship, ITS has developed a good understanding of our own vision and workflows and found a way to successfully complement our operations without causing any discontinuities or issues on our side.

15 years of experience makes them the best.